D-Composed is a Chicago-based chamber music experience that highlights musicians and composers within the African-Diaspora.
Since 2017, we have created intimate out-of-the-box experiences that feature a fusion of genres. Our goal is to redefine as well as modernize the classical music experience.
We take music out of the concert halls and into settings like art galleries and cafes. We honor musicianship of the past as well as modern composers and pop cultural icons.
With our platform, we plan to change an entire field and we're doing it on our own terms.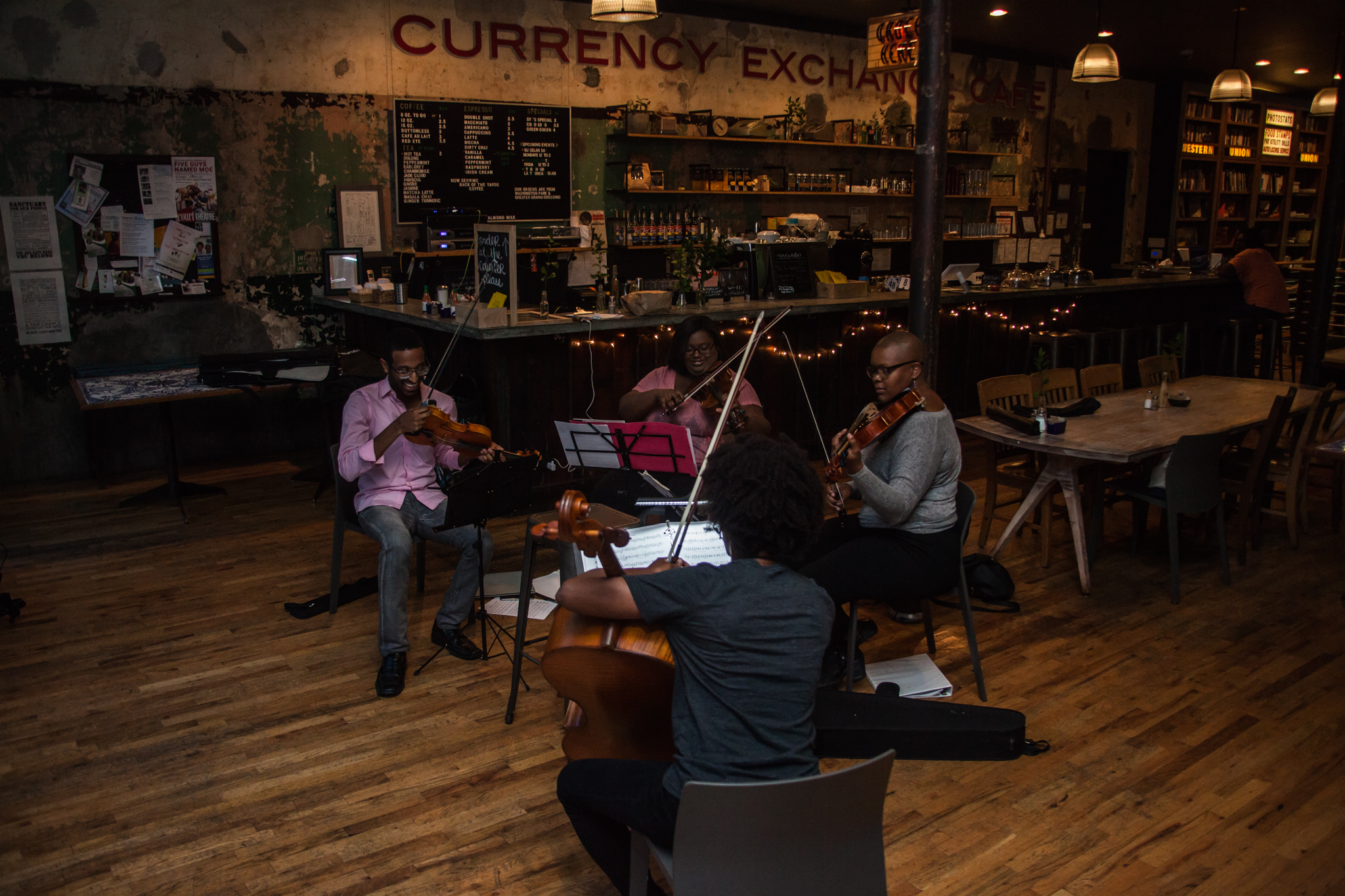 The style of chamber music has an intimacy that allows us to have a deeper connection with our audience. It is not as vast as an orchestra and our selected venues aren't overwhelming like a concert hall.
By keeping the experience personalized and intimate, we want to ensure comfort for all. Whether you come to our performance alone or with a friend we want you to find some type of comfort within our environment.
Traditionally, this style of music was performed for the elite in palace chambers. However, we've created an experience that is not only accessible, but more relaxed in terms of the overall feeling and approach. Feel free to laugh, clap your hands, or make a new friend. All loving gestures are appreciated.
Programs
D-Composed, LLC was started to create highly conceptual chamber music experiences that are meant to redefine the classical music genre. Each event is further elevated with purpose driven collaborators and brand partners. When working with our team, events are fully customized and bespoke ensuring an all encompassing experience.
Head to the Past Events page to see previous concepts.
Our non-profit organization D-Composed Gives 501(c)(3) was started to provide free and accessible chamber music experiences to underserved communities and the Chicago community at large.
Organizations that we partner with include institutions that serve the youth as well as those who are at risk, homeless shelters, senior centers, and many more.
If you would like to bring the D-Composed experience to your charitable organization, please send inquiries to info@dcomposed.com or fill out the contact form.